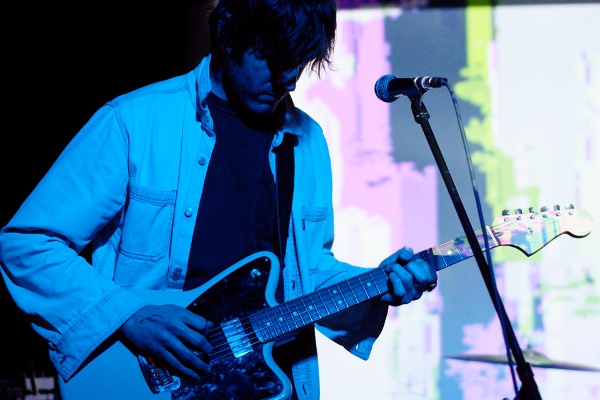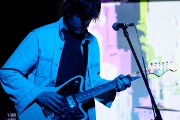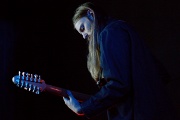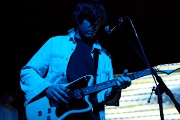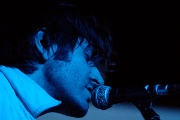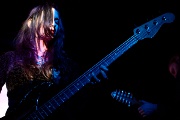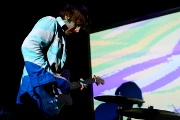 Psychic Ills at Saint Vitus
Psychic Ills are sort of the opposite of the stereotypical New Year's Eve party band. Although they aren't exactly quiet and some of their songs rock they are not the least bit raucous. I wouldn't say that that the music is introspective, but most songs are about one person's state of mind, their place in the world or their relationship with exactly one other person. At the very least I would say that the songs are focused internally and the band's style reflects this.
Perhaps Psychic Ills made a New Year's resolution last year to add some visual spectacle to their shows. Every time I have seen them lately they have a projector blasting out colors and shapes. So they're certainly more colorful now, though the venue wasn't really helping by keeping the spotlights set to blue-and-only-blue the whole time. Aside from that their style hasn't changed a bit.
As I went through these photos I kept thinking "That would make a nice oil painting". I did not "oilify" a single photo but yes, in case you were wondering, I screwed around with that last shot.
Have an exciting 2013 y'all! I know I will.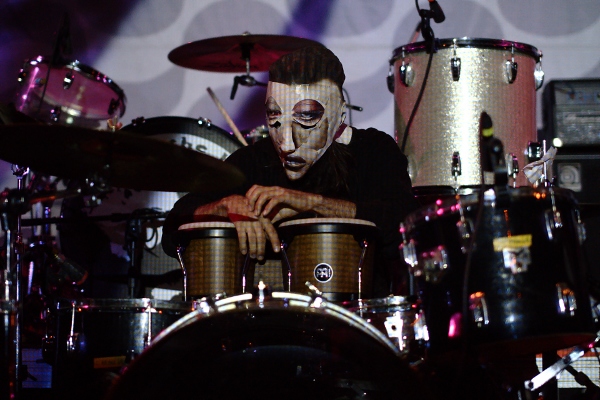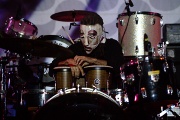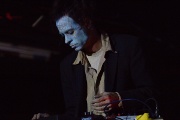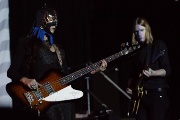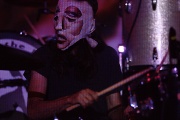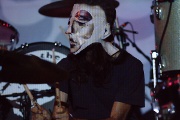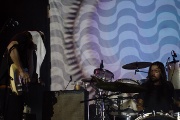 Psychic Ills at Music Hall of Williamsburg
I'm obsessed with the drummer's mask. There, I said it. I think what happened is that the Psychic Ills' music put me in a meditative mood so I spent a half hour meditating on this mask. Where have I seen that mask before? A horror movie? Some French film? I simply can not remember. Maybe I'll ask Vishnu the next time I catch his band.