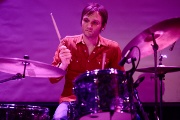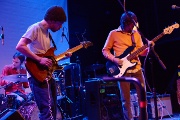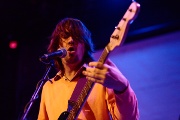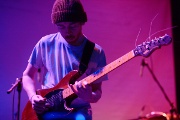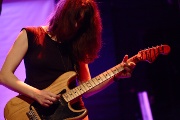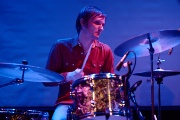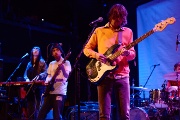 Prince Rupert's Drops at Bowery Ballroom
It is about time I saw this band. About five years ago I helped out with a local music site called NYCSeen. One of its more positive reviews was of a local band called The Woods. Unfortunately another local band formed at the same time using the same name. These guys politely changed their name to The Frams, then almost immediately changed it again to Prince Rupert's Drops. Maybe there was another band called The Frams. Picking band names is hard.
As I recall they used to be a trio too. Now there are five of 'em.
So anyway after years of changes Prince Rupert's Drops have developed into a band whose songs change. Most of their songs start out cloyingly mellow or even folky, then build into psychedelic grooves. Three band members take turns singing lead and they all sound quite different. One thing every song has in common is some seriously kick-ass guitar. Unlike the singing it is not the least bit trippy but urgent, questing, half-mad. Really, some brilliant work which lights up their catchy tunes with some serious energy.