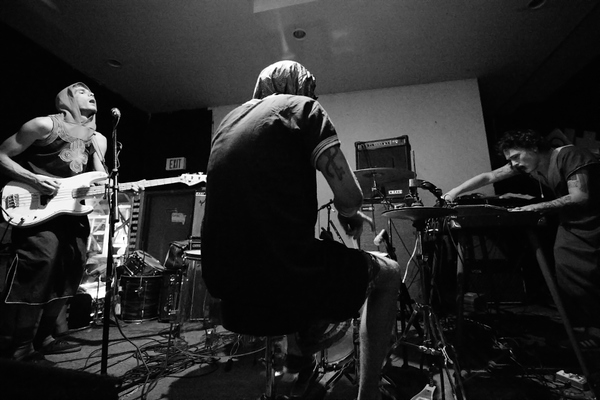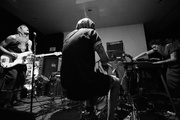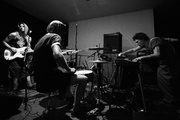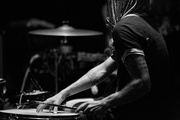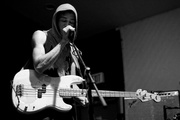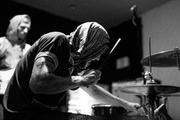 100% Black at Shea Stadium
Okay, there are these three guys in terrible drag, and one of them looks like Charlie Chaplin. I just had to shoot this in black and white. As it happens their look seems to be more Twin Peaks inspired. Someone book these guys at The Flat, pronto!
I believe 100% Black only did three songs. They were long, they were atmospheric, in a sort of angry gothic style. Even their cover of Bela Lugosi's Dead was more aggressive than the original. Yet it is noteworthy that the band rarely (if ever?) looked at the audience. The drummer actually performed with his back to the crowd. So the aggression was not directed at the crowd. It seemed to be something more internal, seething up inside but not (yet?) spilling out.