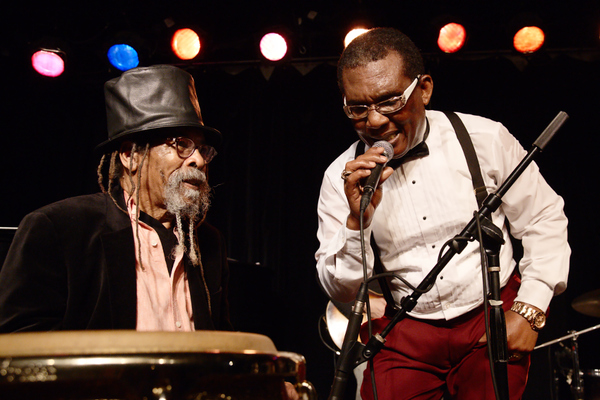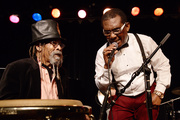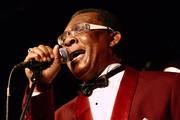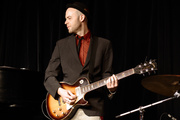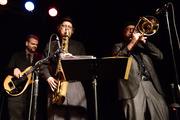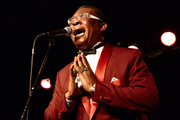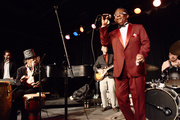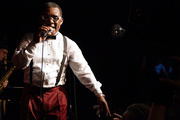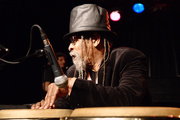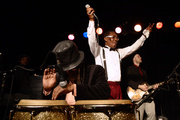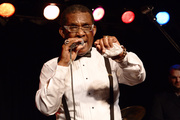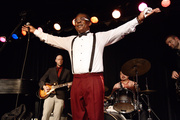 Ken Boothe at Littlefield
Ken Boothe is one of the legends of Jamaican music and has been performing for more than fifty years. Of course I was impressed by his singing and showmanship, just as I expected to be. What really surprised me is how high he could jump. I guess performing helps keep you in shape! Perhaps I should have seen it coming, though. His former recording partner (and former neighbor) Stranger Cole gave an energetic performance at a Dig Deeper show just a year and a half ago. Music doesn't fade I guess.
I hadn't realized at first that I had seen the backing band before. Their name is Crazy Baldhead and they are sort of a ska supergroup with members of The Slackers, The Scofflaws, and a bunch of other bands (including Leftöver Crack, yes really). Sure enough, they backed Stranger Cole too. I thought those guys looked familiar!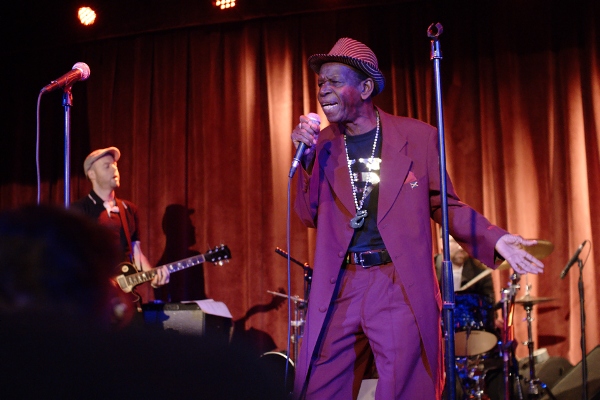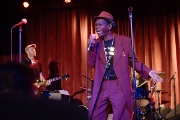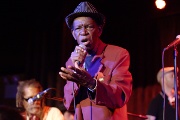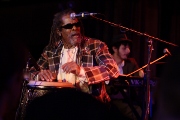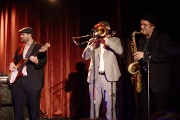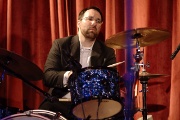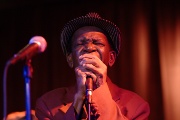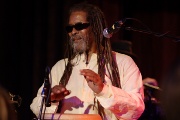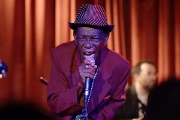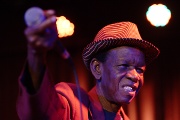 Stranger Cole at The Bell House
How in the world does Stranger Cole have that much energy on stage? One of the greats of ska and rocksteady in Jamaica, Stranger Cole recorded his first single in 1963. That makes him roughtly one billion years old (though he claims to be 18) so how does he have that much energy?!